Rise Climate
Strategic investors back multi-day energy storage technology designed to meet the urgent demand for scalable climate solutions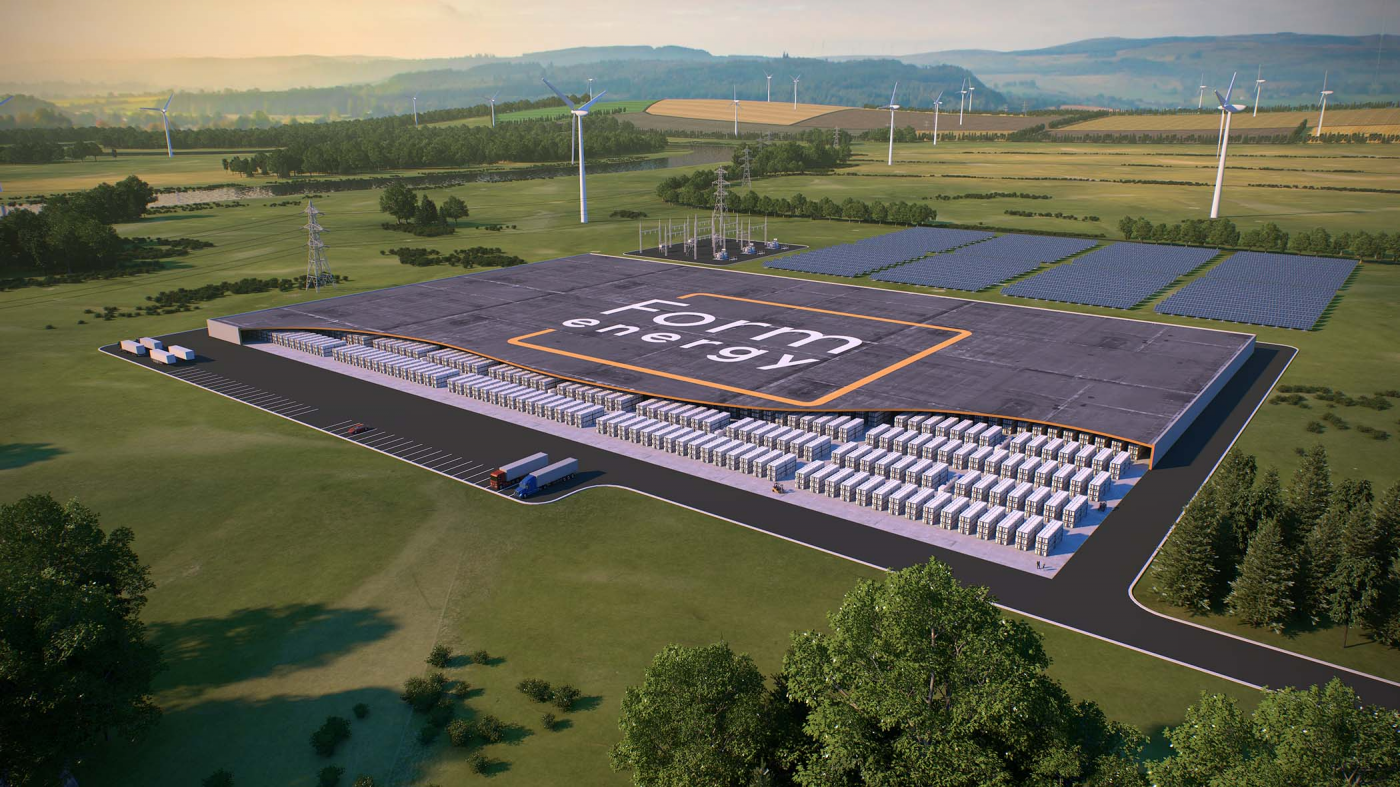 Boston, MA – August 24, 2021 – Form Energy, Inc., a technology company rising to the challenge of climate change by developing a new class of cost-effective, multi-day energy storage systems, announced today the close of a $240 million Series D financing round led by ArcelorMittal's XCarb™ innovation fund.
TPG's global impact investing platform TPG Rise participated in the Series D, making the investment through TPG Rise Climate, its dedicated climate investing strategy, and The Rise Fund, its longstanding, multi-sector impact investing strategy.
"Private capital has a vital role to play in supporting the creation and growth of innovative climate-focused solutions like Form Energy's," said Marc Mezvinsky, Business Unit Partner at TPG and member of the climate investing team for TPG Rise. "We are thrilled to back the company as it develops its state-of-the-art, multi-day energy storage technology in order to rapidly decarbonize the electric grid and foster growth of renewable energy across industries."
Also joining the round were Perry Creek Capital, along with existing investors NGP Energy Technology Partners III, Coatue, Temasek, Energy Impact Partners (EIP), Breakthrough Energy Ventures (BEV), Prelude Ventures, MIT's The Engine, Capricorn Investment Group, Eni Next, and Macquarie Capital. This brings Form Energy's total funds raised to over $360M.
Phil Deutch, Managing Partner, NGP Energy Technology Partners said, "Low-cost, multi-day energy storage will be a key enabler to transitioning to a reliable, renewable and affordable electric grid. We're pleased to continue our long-standing relationship with the world-class team at Form Energy and look forward to building the foundation for the next steps of commercialization and scalable deployment in the marketplace."
"We are excited to continue to support Form Energy," said Jaimin Rangwalla, Senior Managing Director at Coatue. "Since leading the Series C, we have been impressed by the company's pace of execution and quality of hiring. We look forward to continuing to work closely with Mateo and the others on the Form Energy management team as the company moves into the next growth phase of preparing to scale for market entry."
During its Series D, Form Energy joined the Cap Table Coalition and created a special purpose vehicle (SPV) to bring underrepresented investors onto its cap table; Vamos Ventures, leading Latinx VC fund, also participated directly. The company believes that supporting underrepresented investors by offering them opportunities to invest in the company either through a special use vehicle or directly on the cap table is paramount and that to achieve climate justice, everyone should have a seat at the table.
Mateo Jaramillo, CEO and co-founder of Form Energy, said, "We are very pleased to welcome ArcelorMittal and TPG Rise Climate to our investor group. This is a critically important and exciting time at Form Energy and we look forward to collaborating with our diverse coalition of leading investors as we accelerate development and prepare for commercialization to meet the urgency of demand for scalable climate solutions."
To support the company's growth and strategic vision, Form recently added three new leadership team members. RJ Johnson joined the company as the Senior Vice President of Commercial Operations and has extensive renewable energy and storage experience in utility, commercial, and residential markets. Brian Lewis is the Deputy General Counsel; Brian is a proven leader, litigator, trial attorney, and counselor with significant experience as a social media lawyer, federal prosecutor, and private practice litigator. Internationally recognized human resources leader, Dr. Judith Williams joined Form Energy as Vice President of People and is focused on building the human resources function, developing the enterprise-wide human capital strategy, and scaling Form Energy's unique and innovative culture.
Form Energy recently announced its first commercial product: a rechargeable iron-air battery capable of delivering electricity for 100 hours at system costs competitive with conventional power plants and at less than 1/10th the cost of lithium-ion. Made from iron, one of the safest, cheapest, and most abundant minerals on Earth, this front-of-the-meter battery can be used continuously over a multi-day period and will enable a reliable, secure, and fully renewable electric grid year-round.
Form Energy and ArcelorMittal are working jointly on the development of iron materials which ArcelorMittal would non-exclusively supply for Form's battery systems. Form Energy intends to source the iron domestically and manufacture the battery systems near where they will be sited.
Form Energy's first project with Minnesota-based utility Great River Energy is expected to go online in 2023, with larger systems ready for wider deployment in 2024.
To learn more about Form Energy, please visit www.FormEnergy.com.
Media Contact:
Sarah Bray
Innovant Public Relations
Sarah@InnovantPR.com
832.226.2116